Silvester Foods @ 05:44 am
breakingthrunow
:
Germany celebrates Silvester with fireworks, champagne, special foods, and boisterous social gatherings. Making noise is key: the ruckus of fireworks, firecrackers, drums, whip-cracking and banging kitchen utensils has been driving away evil winter spirits since the days of the Teutons. One of the most famous firework displays can be found at the Brandenburg Gate in Berlin. Private celebrations with firecrackers and rockets are also common.
As an American put it: "If you were in Germany and had forgotten that it was New Year's Eve, you might think a war had broken out." The increasing pop-pops, loud booms, and the smell of sulfur reach a climax at midnight of December 31st, when everybody in the country simultaneously shoots off rocket-style fireworks and other explosives. Other than in countries like the USA, public drinking is not prohibited which makes for a fun setup between party mood, corks popping off champagne bottles and fireworks on German streets at midnight.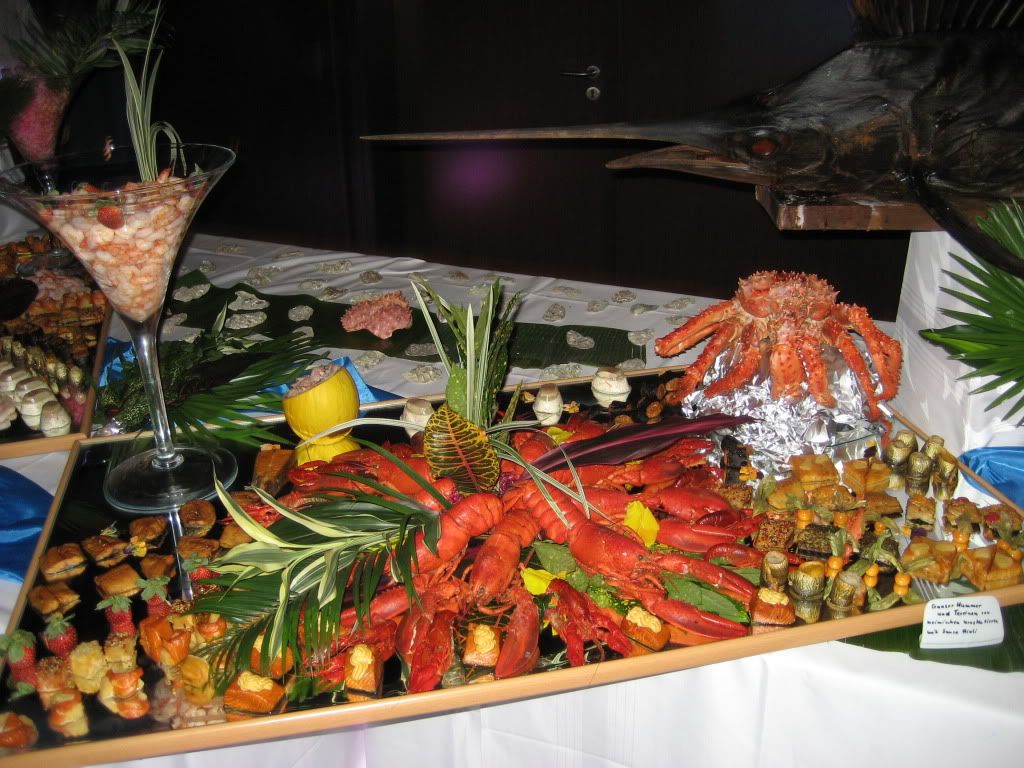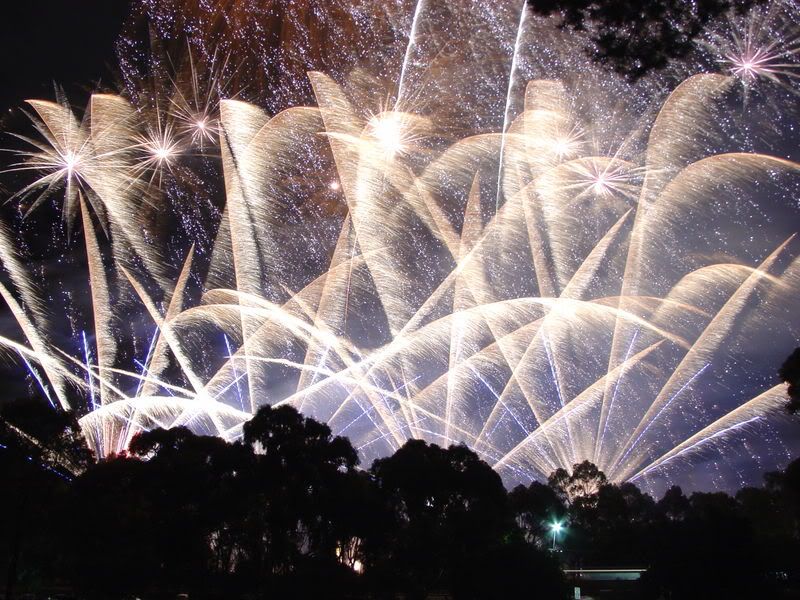 FOODS
Traditional Silvester foods include special seafoods, soups, pork, raclette or fondue and a particular kind of baked item -- a Berliner -- that might be called a "jelly doughnut" in English.
Seafood
Seafood for dinner on New Year's Eve has been a long-standing tradition. Particularly popular is the New Year Eve Carp (Silvesterkarpfen). The carp can be baked, pan-fried, grilled, or smoked. Other seafood, such as trout, salmon, crab, sturgeon, eel, lobster, crayfish, and oysters, are also favorites.
Good Luck Pig
The pig has long been a symbol for good luck and well-being. Because of this, many people believe that eating a meal with pork will bring luck in the coming new year. Such meals include Schnitzel, Bratwurst, any kind of wurst made with pork, pork roast, Sauerkraut with Kassler Rippchen, etc. For those who prefer not to eat pork on New Year's Eve, sweet alternatives, such as Marzipan-Pigs (Marzipanschweine) or pig-shaped chocolates, are believed to bring the same benefits. ;)
Soup
One of the most popular New Year's Eve foods in many parts of Germany is a bowl of soup: lentil soup (Linsensuppe), pea soup (Erbsensuppe), bean soup (Bohnensuppe), or carrot soup (Möhrensuppe). According to a long-standing tradition, these soups are supposed to bring blessings and wealth for the new year. Also, a fully-eaten bowl of lentil soup is supposed to guarantee plenty of small change in one's pocket.
Salt & Bread
An old tradition in Sachsen (Saxony), specifically in the Ore Mountains, is to place some salt and bread under a tablecloth and keep it overnight into New Year's Day. This is believed to prevent any times of hunger in the coming year.

Breads & Cakes
There are many baked goods that are popular for New Year's Eve. Formed breads and cakes, such as New Year's pretzels, braids, and wreaths, are popular during this time. Pretzels and wreaths are thought to represent togetherness, limitlessness, luck, and blessings.
Fondue
Fondue is a communal dish shared by all guests. One dips bite-sized food into a hot sauce or liquid. In some cases, the food is cooked in the hot liquid. In others, the hot sauce simply coats the food. There are 5 kinds of fondue:
Cheese Fondue - A variety of cheeses are melted with spices and wine. Guests dip bread cubes into the melted cheese mix.
Meat Fondue - This is the most popular kind of fondue in Germany. Small cubes of raw meat are placed onto long fondue forks and dunked into hot oil until cooked. The cooked meat is dipped into various spicy sauces before eating.
Chinese Fondue - Similar to the meat fondue, except instead of cooking the meat cubes in oil, they are cooked in broth. Spicy sauces are used for dipping the cooked meat.
Vegetable Fondue - Guests place bite sized vegetables onto their elongated fondue fork. The vegetables are dipped into a batter, then placed in the fondue pot, where they are fried in hot oil.
Chocolate Fondue - A dessert fondue. Guests dunk fruits into melted chocolate.
Raclette - Similar to a cheese fondue in that it involves melting cheese. Here, an electric Raclette grill is used to melt individual portions of cheese. The portions are then served to guests, who add their own seasoning, vegetables (such as boiled potatoes, cucumbers, onions, and tomatoes), and bread.
Each family has its own Silvester traditions and traditional foods can vary between regions.
___________________________________________________

How (and where) are you spending New Year's? :)